Paris Photo 2016, esposizione fotografica nata a Parigi che diventa capitale dell'immagine: le ultime novità
Il mese di Novembre è un'occasione particolarmente importante per il mondo della fotografia europea, che avrà l'opportunità di brillare grazie alla convention Paris Photo 2016, la fiera dedicata al mondo delle foto che possiamo definire la più importante al mondo, portando in primo piano oltre 183 gallerie, workstop, momenti dedicati allo scambio di idee e progetti per il futuro.
Nell'edizione di quest'anno della rinomata mostra troveremo tantissimi artisti, una ventina dei quali esordienti che cercheranno di esporre i propri recenti lavori al pubblico accorso dall'Europa e da diversi stati del mondo.
Tra i nomi più illustri, ricordiamo Howard Greenberg. Gagosian e Les Filles du Calvaire.
Paris Photo 2016: appuntamenti e presentazioni all'insegna della fotografia professionale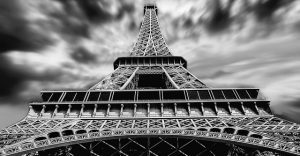 Le conversazioni e le esposizioni di Paris Photo 2016 saranno alternate dall'assegnazione di premi e presentazioni di libri fotografici, in attesa dell'apertura della sezione chiamata Prismes, dove si potrà trovare un panel dedicato a progetti fotografici di ampia estensione e respiro, installazioni e show personali dedicati ad ogni artista, tra cui si distingue senz'altro "Message to The Future" di Danny Lyon.
La Ville Lumiere, in cui verrà ospitata la mostra, sarà il fulcro da cui partiranno tutte le iniziative della città: tutta Parigi si trasformerà nella capitale della fotografia, essendo da sempre un luogo cosmopolito e multiculturale, di incrocio tra diversi modi di pensare e concepire l'immagine.
Tra gli altri eventi da non perdere, lo show Photographies de la collection di Carla Sozzani, ed alla Maison Européenne de la Photographie Marais Callahan, Diana Mich ed Andres Serrano.
Ricordiamo inoltre agli interessati che nell'occasione del ventennale di Paris Photo potremo sfogliare il nuovo volume Paris Photo 1997-2016, in cui potremo trovare scritti ed interventi di una star come David Lynch, assieme all'estro di Wim Wenders e, Sophie Calle.
Chiudono la mostra gli ultimi "acquisti" del Centre Pompidou, foto di denuncia sociale tra cui quelle di Liliana Maresca, e stand monografici per chi ama anche il mondo della fotografia a colori, con le opere di Robert Capa.
Per quanto riguarda l'Italia, invece, potremo scoprire il supporto di due case editrici in particolare (Damiani e Contrasto), assieme a tre gallerie di cui una incentrata sui dissidi in Iran degli ultimi decenni, nella speranza di offrire un quadro quanto più comprensivo tra arte e documentario sociale.